Podcasting is having a helluva year.
Besides being really fun to produce and a great way to reach and expand your audience, they're also really informative and give you some great tips on how to improve your writing and overall business. Here are five podcasts dealing with writing that I love and listen to regularly.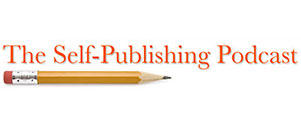 The Creative Penn Podcast
 – This podcast boasts interviews with some of the best names in the indie business. Take generous peeks into the process of others and learn lots of insider tips.
Rough Draft
– Essential writing advice that will help you succeed online. Episodes are super short so easy to keep up with. Information is provided in easily digestible chunks.
The Writer Files
–  This podcast "studies the habits, habitats, and brains of a wide spectrum of renowned writers to learn their secrets of productivity and creativity." There's some great process stuff here and lots of good insight into how to create your own winning writing practice.
Authorpreneur
– This podcast "covers the A to Z of modern book publishing and marketing. By interviewing some of the world's top Authorpreneurs, he'll show you how to use your book as the most powerful business card you'll ever have." Great for learning the business side of writing.