Writing well, like most things, requires the right tools.
Click To Tweet
And a huge part of writing well in this day and age is being able to easily write on the go.
While I do my best writing at home, in front of my computer, I also know that if I restrict myself to that, I won't get as much writing done. I've learned to be flexible and work on my mobile devices as well.
Below is a list of my favorite apps for writers that make putting a dent in your WIP easy on the iPhone or iPad.
Apps for Visuals and Inspiration
Pinterest – This app is great for the visual side of writing. You can create inspiration boards for any of your fiction or even non-fiction works. You can also find many great quotes on writing as well as links to some great content if you're in need of some inspiration. Use Pinterest to gather cover ideas, to "cast" characters, "scout" locations, you name it. Just beware. Pinterest can easily become an addiction and if you don't discipline yourself, you're sure to not get much actual writing done.
Paper by FiftyThree – Paper is a great app for sketching ideas and getting a visual feel for your work. Now I'm not good at drawing, but I still find it useful for when I'm trying to really feel out a particular idea. I love the watercolor function the best. And you can create different notebooks for different books or writing projects.
Penultimate – Similar to paper but I use this one strictly for writing ideas longhand when there's no pen or paper to be found. It's the perfect marriage of digital and analog.
Canva – Canva is great for creating blog graphics or any other kinds of images. I use Canva when creating pins, social media and blog images, and even when world building and casting characters for fiction works.
Apps for Research and Data
 Evernote – The ultimate for organizing research and ideas, taking notes, even composing and storing your drafts. Basically the only note taking app you'll ever need. My fave use of evernote is for when I'm scribbling quick notes or ideas on random pieces of paper. If you're like me, you know that these pieces of paper invariably get lost. Now I just take a quick snapshot of the paper with my phone and upload the photo to Evernote. I never have to worry about losing my thoughts again. This app could also fall into the collaboration category.
Google Drive – The ultimate for syncing docs across devices and accessing them anywhere. Great if you do work on more than one computer or device. Plus it makes collaboration super easy. I edit all of my client's manuscripts in Drive.
Goodreader – Goodreader is my favorite app for annotating documents. This comes in super handy when I'm editing a client's work (or even my own) and don't feel like printing out hundreds of pages of text (also make it easy to carry the doc around), and also when adding notes to PDF's or other documents for research purposes.
Pocket– My go to for saving webpages to read later and then sharing the on social media. Great for when you're researching for a novel and you need to keep all your clippings in one place for easy access. This is also where I save all the wonderful blog posts I've read that I later want to share.
Goodreads – You can use the groups and message boards for research and polling readers or even soliciting reviews. There's a great community of readers here and so there's a wealth of knowledge about what makes readers tick.
Lists For Writers – This app is great for research and wonderful for making quick decisions about things like character names, locations, personality traits etc.
Apps for Collaboration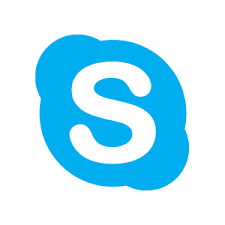 Skype – Skype is great for collaborating with other writers if you're not in close proximity or just too busy to meet up with them in person. It's also great for conducting interviews for your blog as well as an easy way to produce a quick podcast.
Slack –
This is great app for collaborating on projects. You can get your whole team on board without sending a hundred thousand emails. Plus it keeps the conversation all in one place. Good for beta readers as well so that they can discuss the feedback amongst themselves
Sqwiggle – Great for collaborating with your team when you want to see their beautiful faces. Yopu can have up to 3 people on at a time for free.
Apps for Blogging 
Feedly – Feedly is my go to app for keeping up to date on my favorite blogs and websites ever since Google Reader went kaput. It's great for following specific feeds for research purposes or just to keep abreast of publishing news or what your favorite writers are doing.
Posts – Great for blogging on the go. You can upload drafts and even images. You can edit posts and then even posting to your WordPress or Blogger blog.
Apps for Organization and Productivity
 Dropbox – Dropbox has become a staple in my arsenal of writing apps. This is mainly because I work across several different computers. If you do all of your work on one computer, then it's possible that Dropbox may not be of much use to you in a writing capacity. But if you're like me and have several different machines you work across, in addition to banging out whatever writing you can on a phone and tablet, then this app certainly comes in handy. I'll save the working document of my WIP in Dropbox. What was that? Why not just create a doc in Google Drive, you ask? Well that's because Scrivener is my writing software of choice. When you use Dropbox and Textilus (listed below)together, you can access your Scrivener files even if you aren't on your home computer (I will give a tutorial for this in a later post).
 Trello – Trello is so awesome that I have a whole separate post dedicated to it. It's become my favorite app for a. keeping track of everything I'm writing and b. knowing exactly where I am in the process and what needs to be done next. Every single WIP, even if it's just a concept or loose idea, has a board in Trello. there are also collaborative functions that are useful if you're writing with someone else.
Apps for Actual Writing 
 Textilus – A great app for actual writing. You can organize your works into different notebooks. The coolest thing about Textilus though, is that currently it's the only iPad app that can sync your work with Scrivener (with the help of Dropbox). That way, when I need to edit a Scrivener file on the go, I can. When I open the main file on my computer, it syncs automatically with whatever changes I made in the external file on Textilus. It takes a little setting up in the beginning but until there's an official scrivener app for iPad, it more than suffices.
Pages
– Great for creating and editing documents on the go, especially when you want to add elements like photos etc.. The bonus is that you can set it to sync with icloud so you don't lose anything.
Storyist – A writing app very similar to Scrivener. There's a mac app as well so it shouldn't be too complicated to sync . It's not as feature rich as Scrivener but does the job.
Hanx Writer – A fun app for that old school typewriter feel.